Cheapest Way to Send Money Guide 2023
Cheapest Way to Send Money
This is a technology-driven era. We live in such a time when the virtual world is being more cherished than the real world. We are witnessing impossible things possible. We are witnessing transfer of money from one location to another without the exchange of physical cash. In this article titled Cheapest Way to Send Money, we will share some relevant information related to money transfer in a cheaper way.
Cheapest Way to Send Money Key Highlights
Traditional money transfer through bank is cheap and still applicable today.
International money transfer is possible through bank and additional fee is levied for sending the money.
Mobile apps like Zelle and PayPal make international money transfer easier and faster with either no fee or low fee.
MoneyGram and Western Union are used to send money in the domestic or international locations against a fee.
Withdrawing money from a bank and thereafter depositing at the bank where the recipient has an account.
Bank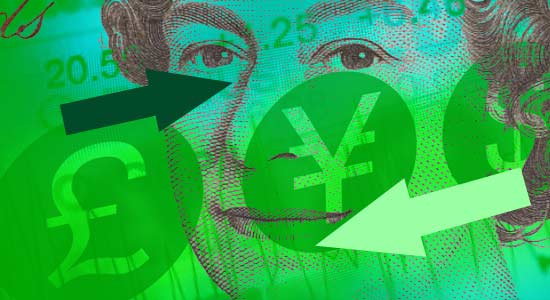 If the money is being transferred from one account to another in the same bank, the transfer is free. It can be done in person by withdrawing money from one account and thereafter depositing in another account. The process can also be initiated online.
Banks facilitate overseas money transfer and this requires more information compared domestic transfer like name and address of the account holder, SWIFT code and information of the recipient's bank or financial institution.
The fee for international money transfer through banks is higher than domestic money transfer. However, the cheapest way to send money is still through banks in many countries.
PayPal
Money transfer through PayPal is economical. Businesses and individuals transfer money electronically between PayPal accounts. The transfer is free for the sender while the recipient pays the fee. The transfer fee is 2.9 percent as well as $0.30 per transaction for up to $3,000.
The fee decreases as the transaction become large. Fee is not charged for sending money to family members and family if the money is collected from a bank account. It is to note that the international transaction fee is slightly more.
Zelle
The United States-based Zelle has entered the money transfer market just recently in 2017 and it is owned by Early Warning Service. Enrolling is easy and simply requires an email and a U.S. bank account.
Sending and receiving money through Zelle is free. However, fee is levied if the bank or the financial institution charges for providing the access to their services.
MoneyGram, Western Union
While discussing cheapest way to send money, the MoneyGram and Western Union cannot be forgotten. Both financial institutions help in transferring money from one location to another domestically as well as internationally. A flat rate fee is charged based on the speed of the transfer, amount of money being transferred and the location of recipient. The exchange rate is not competitive and this is the reason hidden charge is witnessed. However, these two are convenient and highly dependable in oversea money transfer.
Cash
Money transfer using physical cash is old fashioned and practical in some circumstances like when time is not an important consideration. The process is simple. Withdraw cash from a bank and bring to the bank of the recipient to deposit the amount. It is free of any fee.
Personal Checks
The process of personal check is simple too. Write a check and thereafter deposit at the check drop of the recipient's bank. It is discouraged in international money transfer as delay is witnessed in cashing of the check. This is the reason some banks avoid accepting foreign checks.
Cheapest Way to Send Money Verdict
Money transfer is an important part of our daily life. Sending money electronically has become the norm of our lifestyle and we always look for the cheapest way to send money to our friendly, family members, business partners, employees and clients. Over the years the process of money transfer has improved and today most transactions are instant, at least domestically.
In this article titled Cheapest Way to Send Money, we tried to discuss in brief the various process of money transfer either at a very low fee rate or free. We mentioned a few examples like PayPal, MoneyGram and Webern Union, but there are more agencies offering the services.