Digital Nomad Money Guide 2023
Digital Nomad Money
Switch off your job right now if you have eager to really learn about digital nomad money. Many have taken the giant leap and have become digital nomads. Some have proved themselves in saving more for their future trips. Whatever be the situation. Nomadic life is the new normal for travelers who love to work from anywhere in the world.
Digital nomad money briefly means earning from freelancing and without any fixed base. The income is irregular and the basic challenge is to save money comparatively more to sustain the new and unique lifestyle as well as keep traveling.
The primary requirement to enter the world of digital nomad money is planning and tracking. If the planning and tracking turn right, the dream life becomes a reality. The passion to travel the world is fulfilled. Let us discuss here in detail how to make digital nomad money earning possible.
Build Emergency Fund
Those who have not yet hit the road and believe to be soon setting themselves free from the daily job need to build up an emergency fund. This ensures not to get stuck midway. This ensures not to get into debt midway.
It is suggested to build up an emergency fund that may help survive at least six months with the same living expenses. It may sound too much, but this ensures to remain on the safer side. However, at least three months of living expenses should be guaranteed.
Build Money System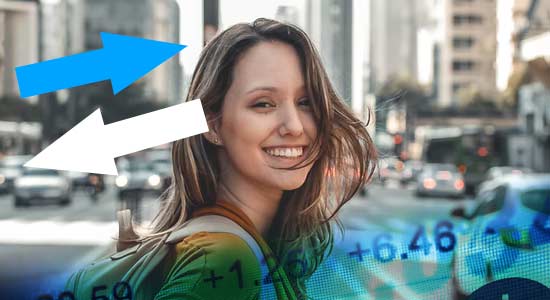 Becoming a digital nomad means enjoying a huge amount of freedom. Simultaneously, becoming a digital nomad means shouldering some added responsibilities. It is to note that one is not at home, but away from home.
The emergency fund created is like a term deposit and one should consider it as a regular saving account. It is suggested to have a separate salary account when at a job. Next, simply divide the expenses into daily and short-term.
The earnings are credited to the salary account and it is used for daily expenses like transportation, rend, grocery and food. The other account is used for saving for short-term expenses like traveling.
It is strongly suggested not to forget the retirement fund. Many digital nomads forget it. Saving for retirement is important. It is better to automate a small payment each month to a retirement account. The earlier one starts, the more is saved at the retiring age.
International Bank Fee
The international bank fee differs and proper knowledge is needed on how to save on it. Many keep the money bunched in various currencies and this helps to keep the money inflation-proof. It is better to have a savings account in a strong currency. Fluctuation is least witnessed in a strong currency.
Create Budget
Planning the expenses and allocating money accordingly well in advance may not sound practical, but the practice makes life stress-free and easier. The cost of living in a new place may not be familiar. It is suggested to multiply the rent by three. This process is easy to figure out the cost of living. Moreover, it is extremely important to earn enough to meet the expenses as well as keep access to the savings account.
Track Expenses
Budgeting is never fruitful with tracking of expenses and this is the reason experts suggest carefully tracking all the expenses. It is better to track every dollar that is spent each day. Tracking helps in understanding the priorities and where to cut back the expenses.
Most digital nomads live a very simple life when not traveling. They take affordable accommodation and eat local produce. They work from cafes to get free Wi-Fi and cook at home. They look for cheap travel deals.
Digital Nomad Money Verdict
It sounds good that traveling is earning decent while exploring the world. It looks good that a friend has quit his day job to travel places along with earning money by freelancing. However, it is never easy if one steps into it. It requires good planning and tracking to live a digital nomad life.
In this article titled Digital Nomad Money, we talked about the meaning of the term and how a travel enthusiast can fulfill a dream without compromising on the income part. We also discussed the process to start planning on it and why saving for retirement is important. Lastly, we explained why budgeting and tracking expenses are extremely important for a digital nomad person.